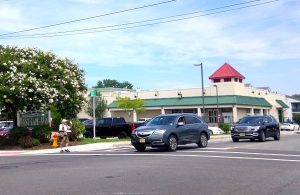 CVS's organizational culture involves emphasis on corporate citizenship, in terms of support for stakeholders. Through its corporate culture, the company enhances its corporate image, as well as healthcare and retail pharmacy branding. Theoretically, corporate cultural characteristics establish the philosophy, beliefs, values, organizational customs, and related behaviors that influence the business ability to reinforce competitive strengths and core competencies, such as those listed in the SWOT analysis of CVS Health Corporation. In this way, the organizational culture is a factor in keeping the company's competitive position as one of the biggest retail pharmacy and healthcare service businesses in the United States. Employees are immersed within CVS's organizational culture, while customers, such as organizations and consumers, experience the firm's cultural situation when interacting with the business. In this regard, the effects of the corporate culture are not limited to the internal environment of the organization, but extend to external stakeholders of the business.
CVS's corporate culture motivates employees to embody the company's values while supporting the strategic objectives of the enterprise. Together with appropriate human resource management strategies, such support helps the company in growing its operations despite competition against Rite Aid, Express Scripts, and Walgreens, as well as retailers like Walmart. In addressing this competitive environment, CVS Health Corporation ensures the implementation and influence of its organizational culture throughout the operations of its subsidiaries, such as CVS Pharmacy and CVS Caremark.
CVS's Organizational Culture and Cultural Characteristics
CVS has an organizational culture focused on giving back. As a retail pharmacy and healthcare business, the company uses this corporate culture to fulfill its purpose. This purpose, stated in CVS's corporate mission and vision statements, directs business operations and workforce efforts to create value for consumers and other stakeholders. To support such business purpose while engaging human resources and business stakeholders, the main focus points of CVS's organizational culture are:
Focus on giving back
Embodiment of core values of innovation, collaboration, caring, integrity, and accountability
Encouragement for personal and professional growth
In developing and maintaining its corporate culture, CVS focuses on giving back to employees, consumers, and other stakeholders of the business organization. This aim resonates throughout the organization, including its corporate social responsibility strategies, as well as the wellbeing of all employees in the retail pharmacy and healthcare operations. In addition, CVS's human resources embody the core values of innovation, collaboration, caring, integrity, and accountability, which support the cultural focus on giving back. For example, the organizational culture motivates the company's IT personnel to adopt collaborative behaviors that increase the likelihood of innovative technological solutions that benefit employees and the customers of retail pharmacy operations. Moreover, the corporate culture's encouragement for personal and professional growth enhances human resource performance through knowledge, skills, and abilities that enable CVS to fulfill its aims of giving back to its stakeholders, especially employees, customers, and communities. For example, cultural facilitation of professional growth leads to human resource skills for mentorship among workers, and capabilities for helping solve community problems. Thus, the organizational culture positively impacts all strategic areas of CVS's operations.
Strategic Implications of CVS's Corporate Culture
The corporate culture's emphasis on core values, such as innovation and collaboration, promotes organizational capabilities and resources that support CVS Health's business model, generic strategy for competitive advantage, and intensive strategies for growth. For example, business process innovation leads to operational effectiveness and efficiencies that improve convenience and customer satisfaction, which develop competitive advantage in the healthcare and retail pharmacy markets. The appropriateness of this organizational culture has long-term effects on the value created for the benefit of customers, as illustrated in the VRIO/VRIN analysis of CVS and its value chain. In this regard, the organizational culture relates to strategic objectives to maximize competitiveness, while ensuring employee behaviors that contribute to the satisfaction of clients, including organizations and patients/consumers.
The corporate cultural embodiment of core values depends on the facilitation and support that comes from CVS's corporate structure. For instance, structural characteristics, such as lines of communication, enable collaborative efforts among employees. Also, through the corporate culture, these core values help maintain orderliness in CVS's operations, pertaining to how the Broken Windows theory of policing applies to strategic management and strategic planning in business organizations. For example, the organizational culture motivates employees to maintain integrity and accountability, which help minimize undesirable behaviors within the healthcare and retail pharmacy corporation's workplaces.
Key Points on CVS's Organizational Culture
The characteristics of CVS's corporate culture lead to operational effectiveness and successful strategic positioning through employee behaviors that create competitive advantage, based on core values like innovation and collaboration. The central emphasis of this organizational culture is on giving back to stakeholders, including workers, customers, and the community, thus linking the business cultural aspect to CVS's corporate social responsibility initiatives and programs. The company maintains corporate cultural support for human resource development in terms of personal development, which relates to the aim of giving back, and in terms of professional development, which is essential in making the healthcare and retail pharmacy company competitive.
References
Acar, A. Z., & Acar, P. (2012). The effects of organizational culture and innovativeness on business performance in healthcare industry. Procedia-Social and Behavioral Sciences, 58, 683-692.
Carney, M. (2011). Influence of organizational culture on quality healthcare delivery. International Journal of Health Care Quality Assurance, 24(7), 523-539.
Gershon, R. R., Stone, P. W., Bakken, S., & Larson, E. (2004). Measurement of organizational culture and climate in healthcare. Journal of Nursing Administration, 34(1), 33-40.
International Trade Administration of the U.S. Department of Commerce – The Retail Services Industry in the United States.
Mallak, L. A., Lyth, D. M., Olson, S. D., Ulshafer, S. M., Ulshafer, S. M., & Sardone, F. J. (2003). Culture, the built environment and healthcare organizational performance. Managing Service Quality: An International Journal, 13(1), 27-38.
Schrodt, P. (2002). The relationship between organizational identification and organizational culture: Employee perceptions of culture and identification in a retail sales organization. Communication Studies, 53(2), 189-202.
Vogenberg, F. R., & Santilli, J. (2018). Healthcare Trends for 2018. American Health & Drug Benefits, 11(1), 48-54.
Waldman, J. D., Smith, H. L., & Hood, J. N. (2003). Corporate culture: The missing piece of the healthcare puzzle. Hospital Topics, 81(1), 5-14.
Zwetsloot, G. I. J. M., & Leka, S. (2010). Corporate culture, health, and well-being. In Occupational Health Psychology (pp. 250-268). Blackwell Publishing Ltd.