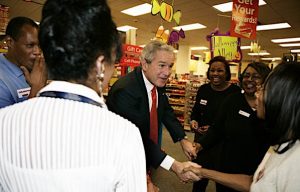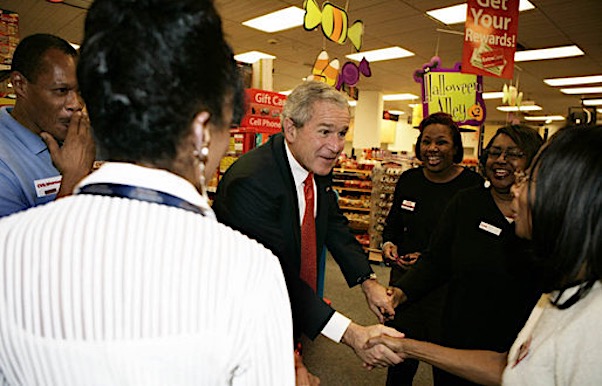 CVS's internal and external strategic factors identified in this SWOT analysis depict large-scale operations that effectively maintain a major competitive position against other players, such as Rite Aid, Walgreens, and Walmart. CVS's strengths and weaknesses (internal strategic factors) allow for a strong industry position, although the business needs to consider external forces related to the major competitors in the retail industry. On the other hand, the external analysis component of the SWOT analysis model shows that the opportunities and threats relevant to the enterprise are primarily related to potential business growth and expansion, competition, and regulation. For example, competition with other major retail pharmacy corporations is an influence on CVS's strategies, especially in aggressively expanding its operations in the United States. These SWOT framework factors are issues that require corresponding strategic objectives to maintain the company's competitive advantages in the healthcare and retail pharmacy industries. The factors are essential considerations in developing enhanced strategies based on this SWOT analysis of CVS.
CVS Pharmacy's strengths, weaknesses, opportunities, and threats based on the SWOT analysis framework are reflected in this SWOT analysis of CVS Health Corporation, which is the parent company. The internal and external factors pertinent to the healthcare and retail pharmacy enterprise apply to the parent company and its subsidiaries, including CVS Caremark. With consumers' health as a focus in CVS Health's corporate vision and mission statements, strategic objectives based on a SWOT analysis of the enterprise must integrate aims for supporting consumers' health and healthcare needs. Considering Michael E. Porter's framework, such integration keeps the company's competitive advantages, especially in terms of using organizational core competencies to strengthen the CVS brand relative to competitors' brands, such as Rite Aid.
CVS's Strengths and Weaknesses (Internal Analysis)
STRENGTHS (Competencies):
1. CVS brand's high equity in the retail pharmacy and healthcare industries in the United States
2. Value chain synergy of interdependent divisions/subsidiaries
3. High level of penetration in the retail pharmacy market and healthcare industry in the United States
WEAKNESSES:
1. Imitable business model for healthcare and retail pharmacy operations
2. Limited retail scope in healthcare and retail pharmacy operations
3. Vulnerability to regulatory pressures in the healthcare industry and pharmaceutical industry
This SWOT analysis table is best viewed on an HTML5-compatible browser.
Strengths. The CVS brand is a major strength and core competency that empowers the company against its main competitors. For example, through its brand, the retail pharmacy enterprise is easily recognized and achieves a generally positive corporate image among target customers. A value chain analysis and VRIO/VRIN analysis of CVS Health Corporation reveals that this internal strategic factor is among the organizational resources and capabilities that reinforce the enterprise's competitive advantages. This condition also refers to the value chain synergy included as one of the business strengths in this SWOT analysis of the healthcare and retail business. For instance, the corporation's retail pharmacy stores provide value by making it convenient for consumers to have their prescriptions filled, and the company's healthcare operations complement these retail operations. CVS Health's corporate culture can provide additional support to keep such synergy among the subsidiaries and divisions. In addition, the company's high degree of market penetration in the United States is a business strength that provides economies of scale that smaller competitors cannot match. CVS can grow and reduce competitive pressure by strengthening its strategic planning and implementation using internal factors examined in this SWOT analysis.
Weaknesses. A major weakness of CVS is the imitability of its business model, which competitors or new entrants can adopt into their operations. For example, the company is essentially a healthcare business coupled with a retail pharmacy business. New entrants can apply the same model to create competitive advantages that are similar to CVS's. On the other hand, the inclusion of the limited retail scope as a weakness in this SWOT analysis refers to the company's primary dependence on the American market, as the firm has limited operations in the Brazilian market through the subsidiary, Drogaria Onofre. This internal strategic factor magnifies the effects of U.S.-based business risks on the healthcare and retail enterprise. In relation, vulnerability to regulatory pressures is an internal factor that weakens CVS. This weakness is further amplified because of the company's dependence on the U.S. retail market and healthcare industry, which means that the business is largely under the influence of regulatory changes in the United States. Thus, it is of critical importance to determine possible strategies for spreading risk by reducing the U.S. market-dependence of the business as determined in this SWOT analysis of CVS Health Corporation.
CVS's Opportunities and Threats (External Analysis)
OPPORTUNITIES:
1. E-commerce growth of CVS Pharmacy operations
2. International expansion of retail pharmacy operations
3. Diversification through mergers and acquisitions of firms related to the retail pharmacy and healthcare industries
THREATS:
1. Direct competition with retailers
2. Imitation of business model and related strategies
3. Regulatory changes pertaining to healthcare and the retail pharmacy industries
This SWOT analysis table is best viewed on an HTML5-compatible browser.
Opportunities. The opportunity for e-commerce growth is notable in this SWOT analysis of CVS Health Corporation. This external strategic factor is a result of continuous innovation of technologies that the company can use to support its existing operations in the retail pharmacy market. For example, enhancing CVS Pharmacy's e-commerce website and related mobile apps can improve customer satisfaction and technology-based operational effectiveness. This opportunity is also based on the current trend of global e-commerce growth. Moreover, international expansion is a major opportunity, considering that CVS mainly operates in the United States. Through multinational expansion, such as via new retail pharmacy operations in Latin America, the corporation can expect revenue growth. In relation, diversification is another opportunity that directly relates to all the internal factors and external factors considered in this SWOT analysis of CVS Health. This diversification should come with mergers or acquisitions, especially in expanding the corporation's reach beyond the United States healthcare and retail pharmacy industries. CVS can expect business growth as well as market-specific risk reduction by exploiting this opportunity in the industry environments of other countries or regions. The opportunities in this SWOT analysis are more easily exploited by streamlining through the addition of more components into CVS Health's corporate structure.
Threats. The threat of direct competition against CVS is the main external strategic factor in this SWOT analysis. For example, companies like Walgreens and Rite Aid are the main competitors, and other retailers, such as Walmart, compete against the retail pharmacy's operations. In addition, the threat of business imitation is an external factor that could reduce the value of CVS's competitive advantages. Other business organizations can imitate the business model involving retail pharmacy operations and healthcare service operations. With regard to Jay B. Barney's framework, CVS needs to create more core competencies to reduce the probability of this kind of imitation relevant in this SWOT analysis. On the other hand, regulatory pressures can threaten the company's operations, especially because the U.S. healthcare industry is extensively regulated. Overall, CVS has the capabilities to develop competencies to protect its business against the threats in this SWOT analysis.
Key Points on the SWOT Analysis of CVS Health Corporation
The points discussed in this SWOT analysis of CVS present strategic considerations regarding the company's limitations as well as potential growth and expansion. In the internal analysis component of the SWOT analysis, it is determined that the business strengths are adequate for the company's competitive positioning as one of the largest players in the U.S. retail pharmacy and healthcare markets. These business strengths are also sufficient in addressing CVS's weaknesses. For example, the company can use its brand to widen the scope of its business, such as through a new subsidiary in an industry or market related to healthcare and retail pharmacy operations. In the external analysis component of the SWOT analysis, CVS Health Corporation's business model, generic competitive strategy, and intensive strategies for growth are adequate in exploiting the opportunities in the industry environment. Using its brand and high market penetration, the company can increase entry barriers against new firms, and counteract the effects of direct competition and business imitation. The SWOT framework reveals that CVS Health Corporation and its subsidiaries, notably, CVS Pharmacy and CVS Caremark can remain among the biggest firms in the U.S. healthcare and retail pharmacy markets.
References
Chen, J. (2019). The Effects of Competition on Prescription Payments in Retail Pharmacy Markets. Southern Economic Journal, 85(3), 865-898.
Fosse, R. A. (2017, September). The Core Competencies of Resilience. In Congress on Technical Advancement 2017 (p. 116).
Gürel, E., & Tat, M. (2017). SWOT analysis: A theoretical review. Journal of International Social Research, 10(51), 994-1006.
International Trade Administration of the U.S. Department of Commerce – The Retail Services Industry in the United States.
Jackson, S. E., Joshi, A., & Erhardt, N. L. (2003). Recent research on team and organizational diversity: SWOT analysis and implications. Journal of Management, 29(6), 801-830.
Namada, J. M. (2018). Organizational learning and competitive advantage. In Handbook of Research on Knowledge Management for Contemporary Business Environments (pp. 86-104). IGI Global.
Piercy, N., & Giles, W. (1989). Making SWOT analysis work. Marketing Intelligence & Planning, 7(5/6), 5-7.
Ratna, V. V. (2018). Relevance of Five Forces model, Value Chain and Generic Competitive strategies for E-commerce firms. International Journal of Management, Technology and Engineering, 8(7), 69-77.
Valentin, E. K. (2001). SWOT analysis from a resource-based view. Journal of Marketing Theory and Practice, 9(2), 54-69.
Wang, X., & Ng, C. T. (2018). New retail versus traditional retail in e-commerce: Channel establishment, price competition, and consumer recognition. Annals of Operations Research, 1-17.