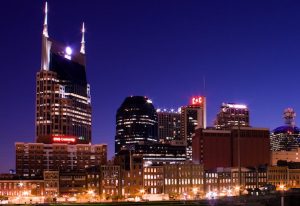 CVS's corporate vision and mission statements embody business aims in helping target customers maintain optimal health. The resulting strategic objectives put the retail pharmacy corporation in direct correspondence with customers, especially in the operations of its MinuteClinic subsidiary. Formerly known as CVS Corporation and CVS Caremark Corporation, the enterprise supports the fulfillment of its corporate mission and vision statements through its strategic position as one of the dominant competitors in the healthcare and retail pharmacy markets in the United States. The company extends its operations beyond the United States, such as in retail pharmacy operations in the Brazilian market via business acquisition. In CVS Health Corporation's organizational structure, such mergers and acquisitions are reflected through organizational divisions for the strategic management of operations based on the specific industry or market. Despite such divisions, the company's retail pharmacy stores are the main revenue channel and the most popular and most visible operations that reflect the mission and vision statements' strategic implementations.
CVS Pharmacy and related subsidiaries of CVS Health Corporation share the same corporate mission and vision statements that place value on sustaining the health of target consumers. The company's strategies are similar to those of other retail firms that operate in the retail pharmacy market. Competing against such major retail corporations as Walgreens, Rite Aid, and Walmart, CVS's strategic management focuses on attaining its corporate vision and mission statements through continuous improvement of product/service quality, along with effective marketing strategies.
CVS's Mission Statement
CVS's corporate mission is to "help people on their path to better health." This mission statement is based on the company's value proposition that involves products used to improve or maintain target consumers' health (see VRIO/VRIN analysis and value chain analysis of CVS Health Corporation). The company uses different versions of the mission statement, sometimes writing it as "putting people on their paths to better health." Regardless of the corporate mission's version, CVS's business purpose, business nature, and value proposition remain the same in these statements, and relate to the same competitive advantages suited to the retail pharmacy and healthcare industries.
A manifestation of CVS's mission statement is the strategic objective of focusing on products that directly relate to customers' healthcare needs. For example, CVS Pharmacy stopped selling tobacco to focus on medicines and personal care products. This strategic move is partly a response to criticisms about the sale of tobacco by a retailer that also sells products for health problems related to tobacco consumption. This mission statement focus is reflected in CVS Health Corporation's business model, generic strategy, and intensive growth strategies. Together with the vision statement, the mission statement puts emphasis on the customer-centric approach of the company's strategies, putting the enterprise as a supporting factor for consumers' good health.
CVS's Vision Statement
CVS's corporate vision is to "help people to live longer, healthier, happier lives." This vision statement is synonymous to the retail pharmacy company's mission statement. Both of these corporate statements are directed toward CVS's business operations that aim to help target customers in terms of their health. Based on this corporate vision, the company's long-term strategic direction is intertwined with consumers' long-term health concerns and the healthcare trends and related factors in the market.
The strategic implications of CVS's vision statement are generally similar to the strategic implications of the company's corporate mission. For example, both of these corporate statements put consumers and their health at the center of the company's value proposition. In fulfilling its corporate vision, the competitive strengths outlined in the SWOT Analysis of CVS Health Corporation need to be developed or at least maintained to keep competitiveness against firms like Walgreens. Similar to the mission statement, CVS's vision statement is customer-centric, establishing long-range strategic plans and business goals that make the enterprise a partner for keeping consumers healthy in the long-term.
Key Points on CVS's Corporate Mission & Corporate Vision
CVS's corporate mission and vision statements are customer-centric. This characteristic requires the company to engage target customers and their needs within the context of healthcare and related products. For example, CVS Pharmacy and other subsidiaries provide goods and services that consumers use to maintain or improve their health. Such customer centricity in the corporate vision and mission statements makes customers a major stakeholder group of the enterprise, although other operational areas and organizational components also involve government (via regulatory influence) and interest groups (pertaining to health and healthcare) as significant stakeholders. CVS Health Corporation's mission statement establishes business involvement in customers' health, and the vision statement applies related strategic objectives pertaining to healthcare and health support throughout customers' lives.
Through its corporate vision and mission statements, CVS focuses its human resources onto satisfying the health needs of customers. This business focus makes business development grounded onto the realistic needs, demands, and preferences in the retail pharmacy and healthcare industries. In relation, the long-term implications of the vision statement makes the enterprise apply, for the long-term, mission statement-based strategies that aim to grow the business while satisfying regulatory requirements, public interests, and consumer health needs. The effective use of CVS Health Corporation's organizational culture in motivating employees to focus on consumer health is a factor in successfully reaching the corporate mission and vision statements. However, these considerations may have limited application, focusing on the United States market, which is where the bulk of the corporation's revenues are generated.
References
CVS Health Corporation – CVS/pharmacy Convenes National Disability Experts to Form All Kids Can(TM) Advisory Council.
CVS Health Corporation (2014). Adherence: Why it's so hard and what we can do about it. Insights, 2014(Fall).
Grünig, R., & Kühn, R. (2018). Stakeholder Analysis and Revising the Mission Statement. In The Strategy Planning Process (pp. 77-83). Springer, Berlin, Heidelberg.
Gulati, R., Mikhail, O., Morgan, R. O., & Sittig, D. F. (2016). Vision statement quality and organizational performance in US hospitals. Journal of Healthcare Management, 61(5), 335-350.
International Trade Administration of the U.S. Department of Commerce – The Retail Services Industry in the United States.
Jambulingam, T., Kathuria, R., & Doucette, W. R. (2005). Entrepreneurial orientation as a basis for classification within a service industry: The case of retail pharmacy industry. Journal of Operations Management, 23(1), 23-42.
Kirkpatrick, S. A. (2016). Build a better vision statement: Extending research with practical advice. Rowman & Littlefield.
Kirkpatrick, S. A. (2017). Toward a Grounded Theory: A Qualitative Study of Vision Statement Development. Journal of Management Policy and Practice, 18(1), 87-101.
Rak, M. (2015). The brand and corporate mission for the perspective of corporate social responsibility. The Central European Review of Economics and Management, 15(3), 389-396.
Tomek, G., Vávrová, V., Červenka, P., Naščáková, J., & Tomčíková, M. (2016). Corporate vision from management development in the globalization context. In Production Management and Engineering Sciences (Vol. 297, No. 303, pp. 297-303). Routledge & GSE Research.